Send Inquiry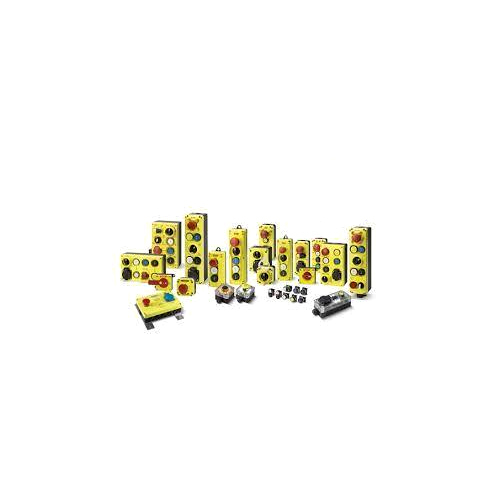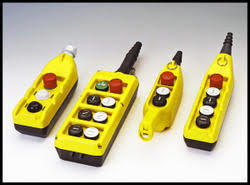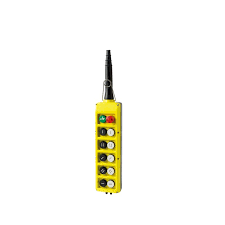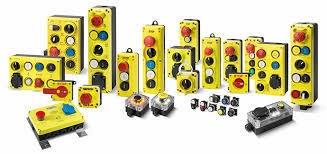 Price And Quantity
950 INR/Piece

950.00 - 4000.00 INR/Piece

1 Piece
Product Description
GIOVENZANA PENDANT PLB TYPE PENDANT PUSH BUTTON STATION
Product Details:

| | |
| --- | --- |
| Minimum Order Quantity | 1 Number |
| Model Name/Number | PLB |
| Price | Price varies depending on Model, Single or Dual Speed, configuration. |
Push Button Pendant Station PLB series in Double Row suitable for Single or Dual Speed J.K ENTERPRICES supplies Single and Double Speed Pendant Push Button Stations in Double row / Coloumn for Crane, hoist application, lifting platform, tail lift application and auxiliaries circuits.

Non-metallic cover of Tough, high impact strength, Good chemical strength, Non-toxic, Taint free, Double insulated enclosures in Thermoplastic Self-extinguishing material, Compact size, light & user friendly.

J.K ENTERPRICES offers giovenzana products which comply with both the European EN and the American UL standards. These regulations, such as the EN 60024 (with regards to the safety requirements of the electrical circuits on board industrial machinery), define the characteristics, performance and use of the products. Push button pendant stations and Accessories are available for quick delivery.
GIOVENZANA PENDANT DELEAR IN J.K ENTERPRISES PUNE,
GIOVENZANA PENDANT DISTRIBUTOR IN J.K ENTERPRISES PUNE,

General Characteristics:
Pendant stations PLB Series are available in Double Row / Column
Single and Dual Speed operation
Number of buttons ranging from 4 buttons in Double Row / Column up to 14 buttons for Crane, hoist application, lifting platform, tails lift application and auxiliaries circuits
Two directions mechanically interlocked in pair buttons
IP-65 Double insulation IEC/EN60529
In conformity to IEC/EN 60947-5-1, UNI EN 1570


Accessories for Pendant Push Button Stations:
Emergency stop with vision
Emergency stop Standard
Stop button (Red)
Start button (Green)
Alarm / Start button
Indication lamp
Rotary selector switch in Two Position 0 - 1 and Three Position 1-0-2
Key selector switch in Two Position 0 - 1 and Three Position 1-0-2
Blank button (Black)
Spare Push buttons for UP, DOWN, LEFT, RIGHT, FORWARD, REVERSE, Single and Dual speed Contact Blocks (NO NO) and Contact Blocks (NC).
GIOVENZANA PENDANT PLB TYPE PENDANT PUSH BUTTON STATION PLB04/E, PLB04D2/E, PLB06/E, PLB06D2/E, PLB06/SPL, PLB06D4/E, PLB08/E, PLB08D2/E, PLB10/E, PLB08D4/E, PLB10/SPL, PLB08D6/E,PLB12/E
PLB10D4E, PLB12/SPL, PLB10D6E, PLB14/E, PLB10D8E, PLB14/SPL, PLB10SPL, PLB12D6/E, PLB12D8/E, PLB12SPL, PLB14DSPL
Single Speed / Double Row Model

Double Speed / Double Row Model

PLB04/E

PLB04D2/E

PLB06/E

PLB06D2/E

PLB06/SPL

PLB06D4/E

PLB08/E

PLB08D2/E

PLB10/E

PLB08D4/E

PLB10/SPL

PLB08D6/E

PLB12/E

PLB10D4E

PLB12/SPL

PLB10D6E

PLB14/E

PLB10D8E

PLB14/SPL

PLB10SPL

PLB12D6/E

PLB12D8/E

PLB12SPL

PLB14DSPL



Enter Buying Requirement Details
Other Products in 'XAC CRANE PENDANT' category